Joined

30 Apr 2023
Messages

287 (1.86/day)
@Retro
i was reading this thread on xf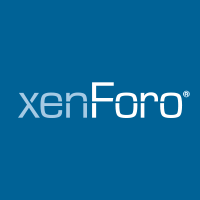 I believe this to be a bug, but perhaps it's a caching issue or something. Here goes. These are the usergroup username css definitions that I have for each usergroup type: Founder: orange Admin: red Mod: green User: blue This problem happened after I changed the primary group for admins to...

xenforo.com
knowing that it was happening on here i'm going to give you a tip.
make sure that you go into the individual usergroups to change the css colours.
then go into administrator - make sure that the person you choose is your most trusted.
then go into the person's account and make sure administrator is the main usergroup selected (it will have registered selected)
then hit save.
Do the same for every other group.