Joined

4 Jun 2021
Messages

3,883 (4.57/day)
The ever popular Half-Life 2 released way back in 2004 is getting the NVIDIA ray tracing makeover and it looks pretty impressive. It hasn't been released yet, but will be a free upgrade for HL2 owners. The press release has got comparison videos and screenshots with comparison sliders to see the difference, which is dramatic.
I don't normally finish games, but this one is so good, that I finished it
three
times! This game really does live up to the hype. Now, if only Valve would finish the story with Half-Life 3 it would be perfect.
Half-Life 2 RTX: An RTX Remix Project is being developed by four of Half-Life 2's top mod teams, now working together under the banner of Orbifold Studios. Using the latest version of RTX Remix, the modders are rebuilding materials with Physically Based Rendering (PBR) properties, adding extra geometric detail via Valve's Hammer editor, and leveraging NVIDIA technologies including full ray tracing, DLSS 3, Reflex, and RTX IO to deliver a fantastic experience for GeForce RTX gamers. Take a first look in the announce trailer for Half-Life 2 RTX: An RTX Remix Project: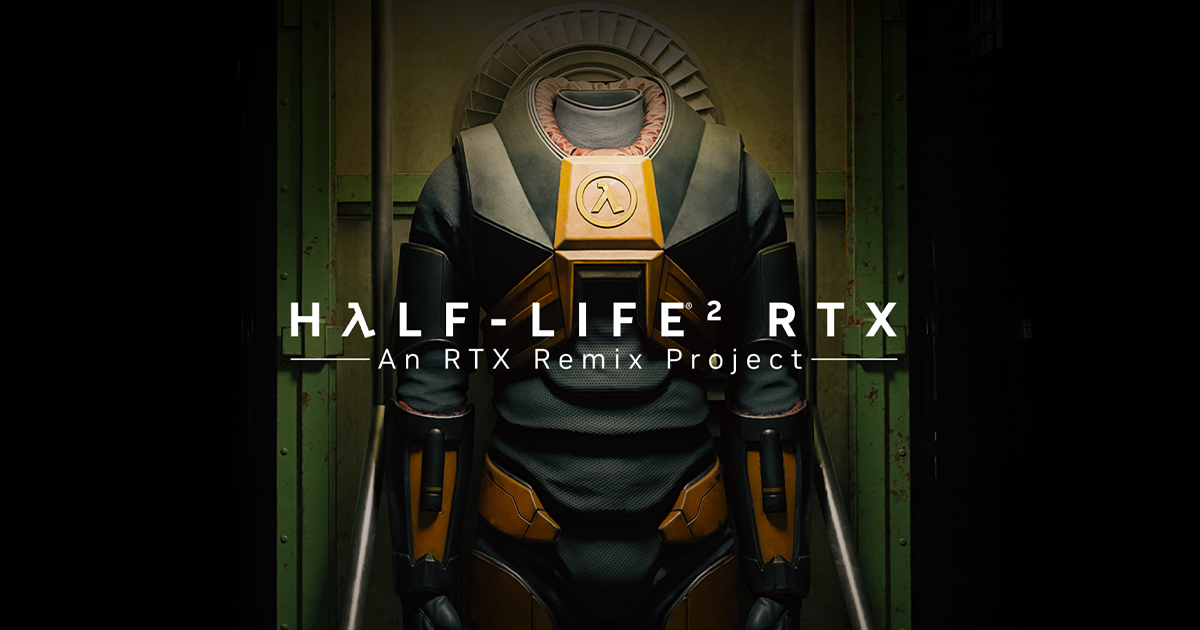 Plus, a Portal with RTX upgrade arrives this fall, adding NVIDIA DLSS 3.5.