Joined

4 Jun 2021
Messages

3,875 (4.57/day)
Big security flaw could let an attacker wipe and / or steal all your data. WD recommends disconnecting the drive from the internet immediately.
This is the kind of reason why I've never made my home data available over the internet even though it would be useful, since it takes just one incident for it to ruin everything.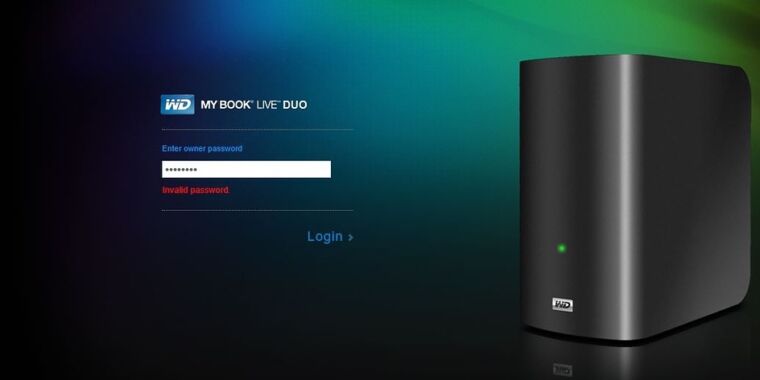 Storage-device maker advises customers to unplug My Book Lives from the Internet ASAP.

arstechnica.com