Joined

4 Jun 2021
Messages

3,861 (4.56/day)
Check out these outrageously expensive foods at the Serendipity3 restaurant in New York.
Would you fancy this Golden Opulence Sundae at £730 in the picture below? It doesn't look edible so I wouldn't ingest this thing, would you?
Article below the pic.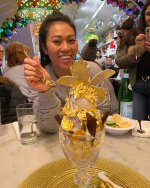 Sorry, not sure why the preview isn't working. tsk, someone should fire that site admin...