Joined

4 Jun 2021
Messages

3,857 (4.56/day)
A lot of people are leary about eating GMO food, wondering what it could do to them long term and tend to avoid it. However, according to this article, GMO food is safe to eat because of all the extensive testing it goes through before being put on sale. Indeed, this testing does appear to be very thorough.
The GMO hesitant might even be compared to anti-vaxxers for not looking at the science, therefore denying themselves and others important benefits, such as not dying of some epidemic or pandemic disease. However, I don't agree with this and it's all to do with money, so much money. Read on for my opinion on this.
While there's obviously money in vaccines, which are made to target specific diseases that can be very serious and easily kill if not protected against, such as COVID-19 that's still doing the rounds although the world pretends that it's gone away. Also, each vaccine effectively has only a certain "window of opportunity" for profit as the disease is beaten back. not so much of it is needed any more, or at all perhaps and generics are allowed to be made after a certain time. Not so with GMO food. People and animals will
always
need to eat, hence it's the gift that keeps on giving for the GMO industry when it comes to increasing profits by increasing pest resistant crops, say, for higher yields or longer shelf life.
It's absolutely possible that corruption in the pursuit of these profits can get into the scientific process designed to ensure that these products are actually safe to eat as the profits can easily run into the billions over time. In fact, I'd bet that it's almost a dead cert that the GMO food certification process is tainted and corrupted to some degree or other, given this conflict of interest over huge and sustained profits. I should stress that I don't have any specific evidence of this, but it's reasonable to suspect that it would be and start from that assumption, no matter how legit this all looks at face value. I'd have to do more research to try and prove or disprove this, if possible, which I'm not going to do for a casual forum post like this.
Personally, I've never knowingly eaten it, although it could have been in restaurant and takeaway food where it may not have been declared, courtesy of food fraud. I'll consider eating it if I have to, but I'm not entirely comfortable with the idea given the above suspicions, so I still try to avoid it wherever possible, for now.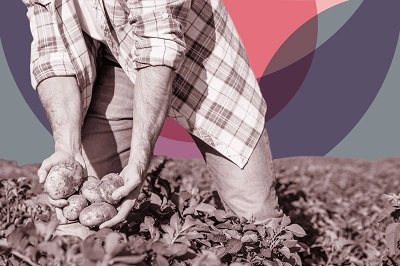 Please read the article below, then vote in the poll and comment.
Good news: The majority of food safety experts agree that genetically modified organisms, from plants to animals, are generally safe for human consumption.

The National Academies of Sciences, Engineering, and Medicine found in a 2016 review of more than 1,000 studies that GMO crops don't pose a health risk to humans.

In a press lease, the committee announced that it "found no substantiated evidence of a difference in risks to human health between current commercially available genetically engineered (GE) crops and conventionally bred crops."

The World Health Organization, the American Association for the Advancement of Science, and the European Commission reached the same conclusion. The US FDA works closely with the EPA and USDA to evaluate the safety of new GMO crops and ingredients.
Genetically modified, or bioengineered, food is getting a new label from the FDA. This is the science that goes into making and testing them.
www.popsci.com