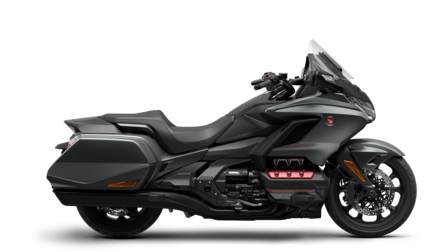 With the explosion in advanced AI technology recently with self driving cars and now the likes of Microsoft's ChatGPT and Google's Bard which can write human-looking prose full of mostly accurate facts and figures, it's not surprising that Honda is developing an AI driven fully autonomous motorbike. Details are sketchy at the moment, but here's what we know so far.
Still in its prototype phase, it's all-electric and looks similar to the futuristic-looking current Gold Wing model shown in the picture. The finished model will look somewhat different though so it's clear at a glance that it's a new product - marketing 101.
Since it's autonomous, all the rider has to do is to enter the destination, satnav style, hit Go and hold onto the handlebars to avoid falling off as the motorbike handles the actual steering, accelerator, brake, indicators etc after first checking via its camera that the rider is wearing a helmet. Now, since motorbikes are generally very fast, it will have an option to control the acceleration, since Honda don't want new riders to fly off the back of it when unprepared for neck-snapping acceleration.
One neat feature is that it will be adept at safely weaving inbetween cars in traffic jams, like humans do already, but not quite so safely. No word yet on whether it will be possible to ride pillion on one of these motorbikes, though.
Of course, the downside of total computer control is that the bike will refuse to break the speed limit, if one is so inclined. Hence, no racing past cars on the motorway at 100mph and pulling wheelies. For shame.
Release timeframe is projected to be 5-10 years.
---
APRIL FOOL​