Joined

4 Jun 2021
Messages

2,720 (4.10/day)
We've all seen them: dead links that don't go anywhere. Either broken by time, a broken site, DMCA takedown notice or something else, but did you know that they come under the general name of Link Rot? Neither did I, but courtesy of Wikipedia, now we know.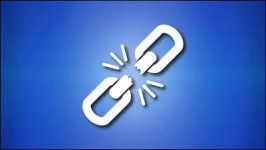 Nerd level: yeah, not bad.
The pic I've shamelessly pinched from this article, also well worth a read.
If you've been browsing the web and hit a 404 error page or an unexpected redirection, you've seen link rot in action. Over time, the links that hold the web together break, threatening our shared cultural history. Here's a look at why that happens.
www.howtogeek.com