Joined

4 Jun 2021
Messages

4,163 (4.53/day)
How does travelling to Mars in just 45 days instead of 9 months sound? Here are the latest developments in nuclear propulsion. Now, we just need a breakthrough for the faster than light warp drive and we're sorted. And no, it's not "just science fiction", as the theory actually works. Making one is another matter at the moment, however, but hey, one step at a time.
The coming decades of space exploration will see astronauts return to the Moon, the first crewed missions to Mars, and robotic missions to the outer Solar System (among other things). These missions will leverage innovative technologies that allow faster transits, long-duration stays, and sustainable living far from Earth. To this end, NASA and other space agencies are investigating nuclear applications, especially where energy and propulsion are concerned. Many of these proposals have been on the books since the early space age and have been thoroughly validated.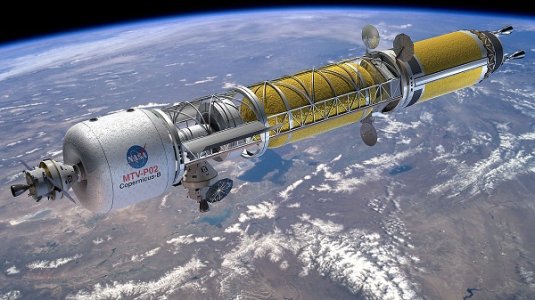 NASA and DARPA have teamed up to create a nuclear thermal rocket that could perform an orbital flight test by 2027.
www.universetoday.com