Joined

4 Jun 2021
Messages

3,861 (4.56/day)
This is a just for fun thread, so there's no requirement to disclose anything if you don't want to. Also, this is a public area, so please don't put anything too personal or identifying.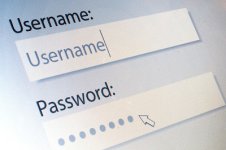 Forum usernames are often quite inventive and interesting, so it can be hard to see how the member decided on it, which makes me quite curious and perhaps for others too. Therefore, if you don't mind, please tell us a bit about how you came to pick that username for this forum. You can also tell us about usernames that you've used on other forums too, if you like.
In my case, I chose Retro and the reason is quite simple: our club and hence this forum are all about retro computers of all kinds from mainly the 70s / 80s / 90s era, so Retro fits perfectly with this. On top of that, this username is short and catchy which I prefer, so that helped me to select it. Unsurprisingly, it was also the first username that came to mind.
Now tell us how you came to choose yours!