Today, Sky launched Sky Glass, the new way to get the full Sky service, available 18th October, by streaming via the internet instead of a dish and... it's interesting, but in all the wrong ways. The issue is choice, or rather the way Sky denies choice while promoting it as a must-have premium product and the ramifications of this.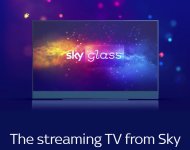 Click to enlarge
As a Sky customer, I've been looking forward to the new Sky-by-Internet service for a good couple of years now in case it offered something better than the hybrid satellite and internet service that they've got now with Sky Q, which works quite well (annoying design niggles with the Sky Q firmware aside). As such, I was expecting a new version of the Sky Q box or something similar. Basically, another external box of some kind, but that's not what we've got.
Stifling Choice
For those on Freeview and Freesat, what they lack in content they make up for in choice. That's a choice of DVR boxes from many manufacturers to receive the service, all competing to make the best box, with some great choices available. Therefore, a quality box isn't hard to find and personally, I found that Humax made the best ones, before I moved over a few years ago to the Dark Side, Sky TV, for the content.
What Sky have done is to launch an all-in-one TV. It's a high end 4K HDR model coming in three sizes, 43", 55" and 65" and various colours. It contains a sound bar and has the new Sky Glass functionality integrated into it. It's literally just one cable for the power and a wireless connection to your router, making it all very convenient.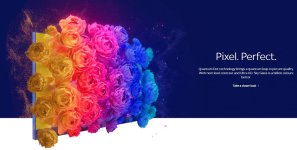 Click to enlarge
Sounds great, right? A bit expensive, but that's par for the course for Sky (the TV is bought, not rented like Sky Q boxes) so what's the problem? The problem is that one can only use the Sky Glass service using
Sky dictated equipment.
First, it was the DVR (same limitation as Virgin) but now the whole TV, including audio peripherals. Out of all the hundreds of models of TV and speakers out there, it can only be this one? That's outrageous! It would also force people to get rid of, or repurpose, their current TVs, which might well be better than this one, eg 80" OLED, for example. Ridiculous. What if one wants to watch the service on a 32" TV due to space considerations and not bother with a 4K subscription? Nope, no can do.
It also shuts out their main competitor, Virgin Media, since no one would buy this TV and then consider using this with any service other than Sky, since an initial Sky subscription is a condition of purchase. I wonder if it even has HDMI sockets for external input. Should really for connection to a console etc, but given what I've seen so far, it's worth double checking.
Lucrative Monopoly
It looks to me that Sky are trying to create a lucrative monopoly in all hardware required to watch their content and that is anti-competitive. I wouldn't be surprised if they get pulled up by Ofcom about this, or certainly complaints from Virgin and BT should be incoming. At least it appears that this TV doesn't require Sky Broadband to connect to the internet.
I'm going to keep a close watch on how this product develops and may post follow-up articles about this. In particular, if Sky also introduce a separate box for accessing the service, then this problem will disappear. They might just do that if the protests and official complaints are loud enough. It wouldn't surprise me if the existing Sky Q boxes could deliver this service with a firmware update. In the meantime, purchase of these TVs should be boycotted by the general public, but alas are unlikely to be.
Sources:
Sky
,
Sky News
,
BBC News
,
ISPreview