Joined

4 Jun 2021
Messages

3,873 (4.57/day)
Warning: this one has a high niche nerd factor.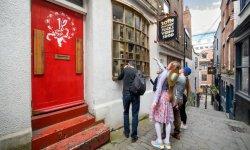 I thought video rental stores had all died out with the rise of streaming technology, but no, there's still one left!
Check out 20th Century Flicks in Bristol.
Against the odds, 20th Century Flicks, a DVD and VHS rental store in Bristol, has reached a landmark – its 40th anniversary – and is marking the moment with a festival showing films from the year of its opening, 1982.
20th Century Flicks has been renting out films since 1982 and is surviving the streaming era

www.theguardian.com