Joined

4 Jun 2021
Messages

4,163 (4.53/day)
I think this is a positive advancement and I don't think it will replace human artists, but likely complement them and is just another evolution of technology and the way it changes the way we live and work, usually for the better.
While the debate about generative artificial intelligence (AI) boils among artists, a gallery owner in Amsterdam has embraced AI art in a creative way to open what is claimed to be the world's first AI gallery.
This weird looking fish is the kind of thing it can produce.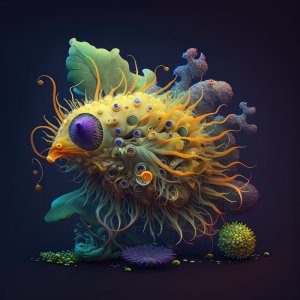 'Most Successful Organism' by Jaxon Nash. Image by Dead End Gallery