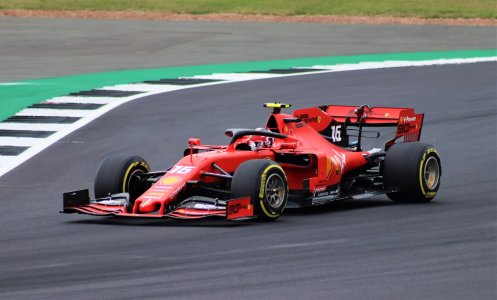 A first glance at the cars or the track there doesn't seem to be a considerable difference between both sports, but quite a few things set the two apart, including the rules of each sport, the track, the cars, locations, etc. Both are open-wheel racing sports. Formula 1 is British whereas IndyCar is American. Let's explore the things that set IndyCar and F1 racing apart!
Track/Circuits
Formula 1 primarily races in road and race circuits and a few street circuits during the season.
IndyCar races in road and street circuits, as well as oval tracks.
Location
F1 races in nearly all continents, excluding Africa and Antarctica.
IndyCar races all across America including occasional races in Canada and Brazil.
Car Body & Engine
F1 teams must build everything for their cars with the exception of the engine and transmission, which allows teams to customize the cars, making them unique, and, in some cases, better.
IndyCar teams are provided with an engine (either Honda or Chevrolet) and a Dallara chassis.
F1 cars are built for acceleration and taking curves and turns at high speeds.
IndyCar is known for its constant speeds–ideal for oval tracks–and its ability to brake harder and sooner than F1 cars.
F1 uses a 1.6-liter V6 turbocharged hybrid engine that allows the cars to go from 0 to 200 MPH in 4 seconds.
IndyCar uses a 2.2-liter V6 Biturbo engine with higher horsepower, which enables the cars to reach higher top speeds than F1 but keeps them from accelerating quickly.
When overtaking an opponent, F1 drivers use the Drag Reduction System (DRS) which allows the cars to reduce aerodynamic drag by opening up a space in the rear wing. This system must be used sparingly and only when the opponent is 1 second ahead of the overtaking vehicle.
IndyCar has a different form of overtaking. Drivers can press the "push-to-pass" button which acts as a super boost. Drivers are also permitted to use the overtaking system when defending their position.
Race Strategy & Rules
During a race, F1 drivers can only change tires, so one tank of fuel should last the whole race.
IndyCar drivers are allowed to refuel and change tires during a race.
Teams
Each F1 team has two cars. There are ten teams for 2023: Alfa Romeo, AlphaTauri, Alpine, Aston Martin, Ferrari, Haas, McLaren, Mercedes, Red Bull, and Williams.
IndyCar has ten teams for 2023, but each team has anywhere between one and six cars.
Teams competing this coming year in IndyCar include AJ Foyt Racing, Andretti Autosport, Arrow McLaren SP, Dale Coyne Racing, Chip Ganassi Racing, Ed Carpenter Racing, Juncos Hollinger Racing, Meyer Shank Racing, Penske, and Rahal Letterman Lanigan Racing.
Fuel
F1 uses E10; a mixture of 90% gasoline and 10% ethanol, while IndyCar uses a variation of E85 which is 85% ethanol and 15% high-octane gasoline.
History
The version of F1 racing that we all know and love dates back to the 1950s, although people have been racing open-wheel cars in Europe since the early 1900s.
The first F1 race was held in Silverstone, England in 1950.
F1 racing wasn't invented or founded by a specific person, but the FIA is considered to have started the sport.
The first series of IndyCar was founded in 1909 and continued until 1955. The American Automobile Association (AAA) oversaw the sport until 1955 when they removed all connections from the sport after two crashes occurred in motor racing during a span of 7 years.
After the AAA's detachment, the United States Automobile Club became the new sanctioning body for IndyCar.
TV Coverage
In the US, F1 races will air live on EPSN, EPSN2, and ABC in 2023.
Sky Sports will continue to cover all live F1 races in the UK for 2023.
NBC covers IndyCar races in the US, although USA and Peacock will also be airing live races.
Popularity
Formula 1 far surpasses IndyCar in terms of popularity.
Works Cited​
Alikpala, Gidget, "What Teams and Drivers are Confirmed for 2023?" Diario AS,
https://en.as.com/racing/what-teams-and-drivers-are-confirmed-for-f1-2023-n/
"Characterizing Fuel by Chromatography," Scientific Solutions,
http://www.scientificsolutions1.com/IndyCar Article_PIN_Jan_17.pdf
"Ethanol Blends," U.S Department of Energy,
https://afdc.energy.gov/fuels/ethanol_blends.html#:~:text=E10,conventional, gasoline-powered vehicle
.
"Formula 1 2023 Start Times Confirmed," Sky Sports,
https://www.skysports.com/f1/news/1...night-race-for-inaugural-las-vegas-grand-prix
"2023 Grand Prix & F1 Racing, TV Schedule, Information" Chiff,
https://www.chiff.com/recreation/sports/formula-1.htm#:~:text=Full US TV coverage of,ESPN, ESPN2, and ABC
.
"Here Are Differences Between F1 and IndyCar," CarThrottle,
https://www.carthrottle.com/post/here-s-the-difference-between-f1-and-indycar/
"IndyCar Vs. Formula 1: What are the Main Differences Between F1 and IndyCar?" Marca,
https://www.marca.com/en/f1/2022/03/13/622e2d29e2704ec9748b458c.html
"List of Formula One Circuits," Wikipedia,
https://en.wikipedia.org/wiki/List_of_Formula_One_circuits
Rivera, Joe, "Formula 1 Rules Explained: The Biggest Differences Between F1 and IndyCar," The Sporting News, 8 June 2022,
https://www.sportingnews.com/us/formula-1/news/formula-1-rules-f1-indycar-differences/ywpuv4xibsbd5jwe79rwvvdh#:~:text=— F1 teams produce the parts,races in Brazil and Canada
.
Smith, Chad, "IndyCar Series 2023 Driver Line-up: Which Teams Will Drivers Race For?" Crash, 11 Oct 2022,
https://www.crash.net/indycar/featu...neup-where-drivers-will-be-racing-next-season
"Ways to Watch," IndyCar,
https://www.indycar.com/ways-to-watch#:~:text=NBC is the exclusive U.S.,WATCH IN THE U.S
.