Joined

18 Aug 2022
Messages

31 (0.08/day)
Anyone think that these large CRT TVs are scary?
I think so. I'd say 32" and over is a "Hellavison". Hellavison is the nickname I give larger CRT TVs. I don't think they made direct view CRTs any larger than 40 inches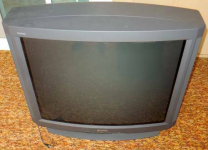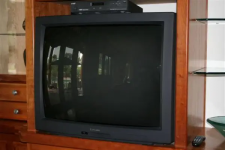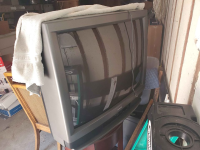 h
I prefer small to medium sized tubes since they have better picture quality. Mainly because the lines weren't as big. They also aren't as a paint to move as medium and small sized ones are. I'm assuming small CRT TVs lasted longer than these, since it meant less surface area needed to be scanned. The sound quality on larger CRT TVs sounded "glassy", it made everything sound like it was coming from a fishbowl.