Joined

4 Jun 2021
Messages

2,720 (4.10/day)
This movie was released at the cinema on 4th February 2022 and I've been impatient to see it at home ever since the trailer came out last year. Cue Amazon now have it for rent at the princely sum of £4.49 for the HD version, so I went against my better judgement (and usual practice) and rented it.
Combining just a little accurate science with the biggest scientific hogwash ever, this sci-fi movie was an enjoyable, big budget,
leave-your-brain-at-the-door
adventure. It was quite long too at 2h10m. It felt a bit like a big budget version of one of The Asylum movies. These are intentionally stupidly made sci-fi movies and have quite the cult following. I have to confess that I like watching some of them too, especially the more recent ones with their better production values which I facepalm to liberally when I do.
And yes, I'd be happy to watch this one again in a few years and facepalm all over again. 7.5 / 10 for entertainment value rather than any kind of accuracy. Would have scored higher if the science had been vaguely better.
No hidden spoilers for this one, just watch it!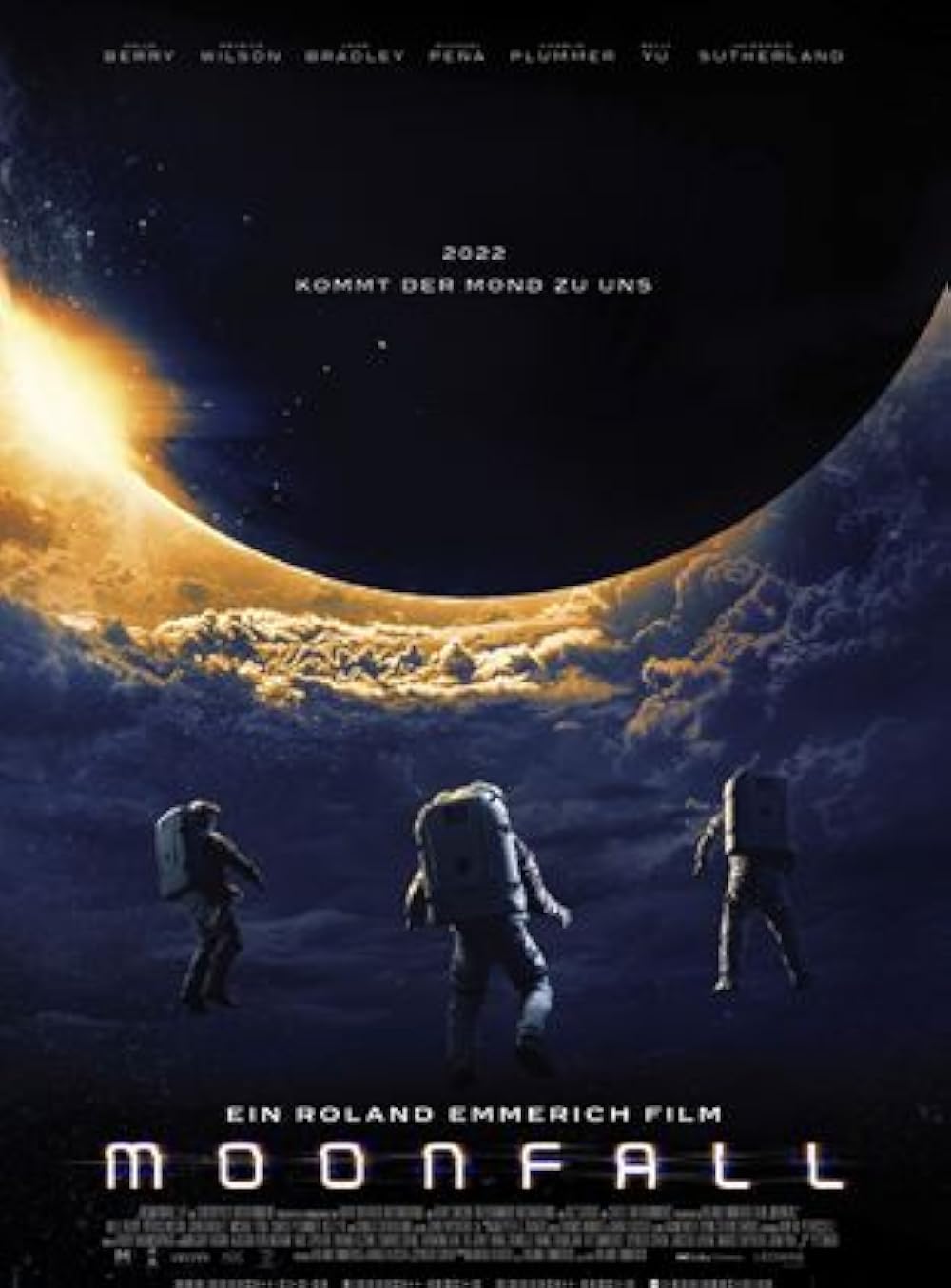 Moonfall: Directed by Roland Emmerich. With Halle Berry, Patrick Wilson, John Bradley, Charlie Plummer. A mysterious force knocks the moon from its orbit and sends it hurtling on a collision course toward earth.

www.imdb.com