Joined

4 Jun 2021
Messages

4,139 (4.54/day)
I've just added a widget that will show the top 8 users for number of posts made in the last 7 days. You can see the widget in the screenshot below which is currently blank since the cron job hasn't yet made its first scheduled run. I could have manually triggered it, but this is more fun and it will never look like this again.
Thanks to
@AndyB
for this great add-on. Product page: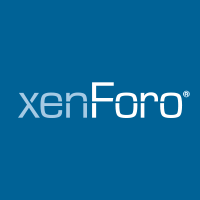 Premium upgrade: This XF2 add-on along with the entire collection can be purchased for $35.00 USD. Your Premium upgrade will allow you to download as many XF2 add-ons as you like for one year. Please see the entire collection located in the...

xenforo.com