Joined

4 Jun 2021
Messages

4,138 (4.55/day)
This forum runs on the XenForo forum software and version 2.3, with lots of improvements, has been a
very
long time coming, but it's finally going to drop in the next couple of months or so. Some time after that, when I'm satisfied that it's stable and has no major issues, I'll be upgrading NerdZone so that we can all enjoy its new features and improved performance.
Check out the Have You Seen? section from the developers at the link below for details of the new features. They're releasing one article a week about it at the moment.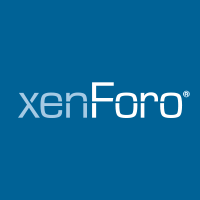 This forum spotlights some of XenForo's interesting features. Spotlights on features in upcoming releases will be posted here.

xenforo.com