Joined

13 Apr 2022
Messages

1,760 (3.30/day)
I have the following backup and surge protector UPS system: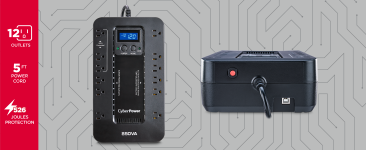 On one side of the battery backup it says: Battery supported and surge protected outlets. I have plugged in both my laptops and desktop PC on this side.
We live in pseudo country, where we have power outages with bad storms. When we have a power outage, my pc's are shut down, rather then staying on, as the battery backup should maintain as I thought what the battery was designed for?
Thoughts? Have I set this up wrong, since my computers are getting shut down during power outages?