Joined

4 Jun 2021
Messages

3,875 (4.57/day)
Started in 2003, Custom PC Magazine is now available for free PDF download. It was a very good mag then and is still good today, so if you're into the PC scene, give it a go.
There's also an interesting Wikipedia article on it and note that it's now owned by Raspberry Pi Trading Ltd, a subsidiary of the Raspberry Pi Foundation, which is why this is possible.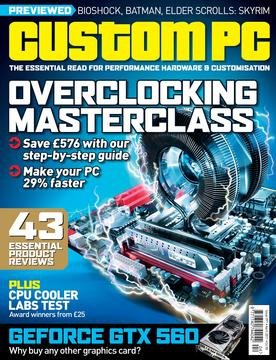 Custom PC, April 2011
Custom PC is the magazine for people who are passionate about PC technology and hardware. Whether you've been building, overclocking and modding PCs for years, or you've just started tinkering with a ready-made PC, all the information you need is here in one place.
custompc.raspberrypi.com