Joined

24 May 2022
Messages

968 (1.71/day)
I don't know if you remember the old Sierra games like Space Quest, where if you die you get a little 'you died, thanks for playing' message.
Well, there's a person on Twitter I follow, called Foone, who is one crazy person - and they made
https://deathgenerator.com/#gallery
I saw it, thought it was a neat project, and started making my own. I'm not yet ready to share an actual site, still too busy assembling things, but I have a few underway already.
For example... when you lose in Indiana Jones and the Fate of Atlantis, you can have something a
bit
like this screen.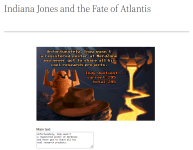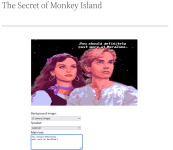 I'm only doing this with old games (like Foone) but it's done in the name of parody purposes. The actual site will have links to where you can buy the games or read more about them. It'll also look a whole lot better than bland white background.
The project's name is Death & Dialog because I don't just want to tackle 'death' pages but also some dialog screens, win screens, etc. - learning from Foone kinda boxing themselves in with 'Death Generator' when they're not all death screens!