Joined

4 Jun 2021
Messages

3,861 (4.56/day)
Fellow NerdZoners don't normally follow sport and it's not generally talked about on here, so may be unaware that there is something called "World Cup" going on right now. It's a football competition, apparently where countries bid to host it every four years and then waste billions of taxpayers' money on getting the country ready for it.
The tiny, super-rich country of Qatar won it for this year and are apparently enjoying some buyers' remorse at all the negative publicity it's generating for them over the two main issues of the treatment of migrant workers used to build the infrastructure and the countries' repressive, backward attitude to LGBTQ+ people. Serves them right!
Summing up his insider's take on the country's response, Sopel said on the News Agents podcast that a source close to the Qataris had told him: "Why on Earth have we bothered? We spent £200 billion on this, we are vilified over LGBTQ rights, we are attacked for being corrupt over the manner in which we got the World Cup.

"We are seen as kind of Victorian in the labour laws that we have, in the way that guest workers have been treated.

"Nothing good has come to us as a result of this. And this has all been a giant waste of money, and I wish it would all just go away, but it can't."

Sopel added that the initial impressions were that the tournament has "gone to s**t in so many ways".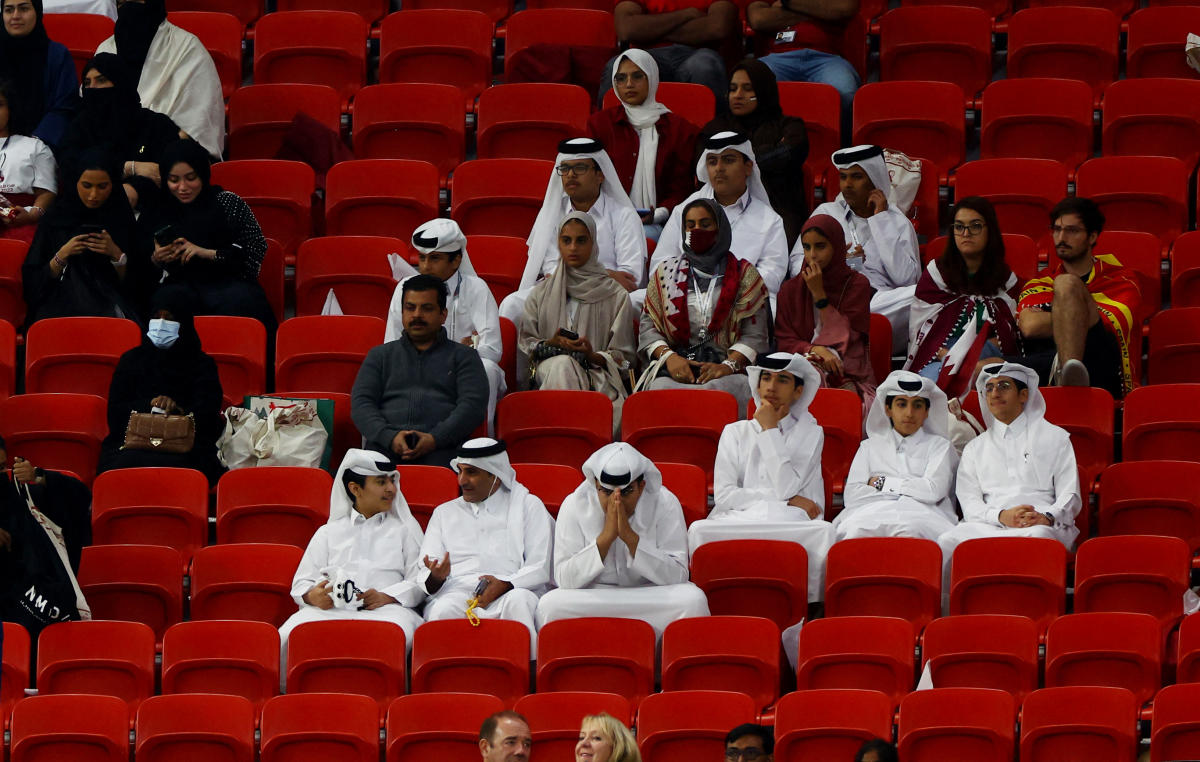 Jon Sopel says Qatar has drawn attention to its record on LGBTQ rights and treatment of migrant workers.

uk.news.yahoo.com