Joined

4 Jun 2021
Messages

110 (0.13/day)
With the arrival of the Amigas, I find myself in possession of a variety of floppy disks. Some, like Workbench disks, I plan on keeping.
But how and where to store them. Back in the day I had thousands of floppy disks for my original Amigas, and a multitude of disk storage boxes which at the time were cheap and easy to buy. Now, like new floppy disks themselves, new disk boxes are rarer than hens teeth.
But never fear, I found a solution quite quickly.
I present, the Really Useful Boxes 1.6 litre box: It's the perfect size to hold 50 discs safely and securely!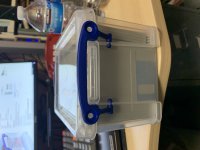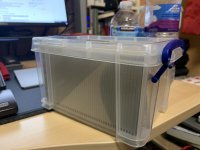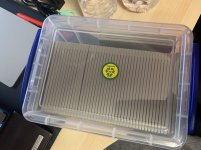 These can be fonud for as little as £2.50 a box. I have cleaned out Amazon UK, but there are other sellers on the internet who have them at that price. Hobbycraft also sells a 5 pack for £20 inc postage (or click and collect from a store).